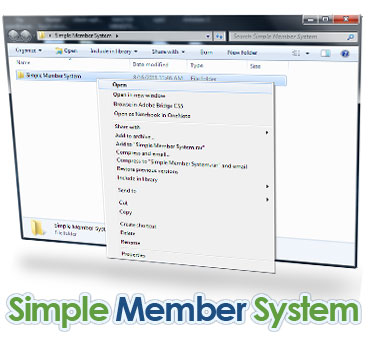 How to Create a Membership Site that Generates Passive Income #5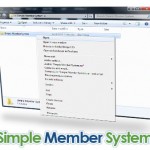 If you've followed the How to Create a Membership Site to Generate Passive Income article series, then you already know that there's a truckload of profits waiting for you on the backend of your site. That is, you can make extra money by offering more products and even more expensive complimentary products to your members.
Now, one option is to be an affiliate for related products and services. The better option is to create these products yourself. That way, you keep 100% of your profits.
Here's what I suggest: While you're planning your first membership site, you should also simultaneously plan what complimentary products you'll sell on the backend. And one way to make money on the backend is by creating a family of related sites and linking them together.
Let me give you an example from my own business. I run and use the following membership sites:
Simple Member System – This is my signature product that teaches marketers how to start and run a fixed-term membership site in as little as 48 hours from now.
Affiliatenaire.com – Here's another membership site. This one teaches marketers how to make money selling other people's products and services.
Traffic-Fuel.com – This site teaches how to get completely free traffic to any website.
You can see why linking these sites together (cross-selling them on the backend) works. Any marketer needs to learn how to create content, so they join Contentnaire™.
Most marketers – even if they create their own products – will make additional money as affiliates, so they'll join Affiliatenaire™ to learn how to get bigger affiliate paychecks.
Finally, most marketers will want to learn how to incorporate residual income streams into their business, which Simple Member System™ teaches them how to do.
Tip: The advantage of creating a family of sites goes beyond merely having something to sell on the backend. A family of sites also helps you develop your brand and grow your brand recognition. And that means more sales, more customers and more profits.
Now let me give you a few examples of how you can create a family of membership sites around a related niche (or even around a singular topic):
Let's suppose you run a health site on the topic of lowering one's blood pressure. You might also create sites around similar problems, such as lowering cholesterol levels and leading a heart-healthy lifestyle.
Maybe you run a training site that teaches people how to housetrain their new puppy and teach him basic manners (sit, stay, etc). You might create another site focused on getting rid of problem behaviors such as jumping, biting, digging and similar. Your third site might be for those who want to teach their dogs tricks. You might even create another sites centered around dog agility.
You run a homeschooling site that focuses on delivering lesson plans and ideas for math. You can create a family of sites on other topics such as science, English and history. Or, you can offer homeschooling lessons by grade (e.g., 7th grade, 8th grade, 9th grade, etc).
When you're building your first membership site, ask yourself: What ELSE do my customers want?
Do your market research to find out what other products they're currently buying. Then create a family of sites around related topics. It's the quick and easy way to tap into the backend profits… on autopilot!
So I hope you have enjoyed this series of articles and have decided to start your own membership site. If you want a simple and fast way to get started then I recommend trying the Simple Member System to get your membership site up in the next 48 hours!
To your success,
Dave McGarry