Attention Small Business Owners:
What would a 100 new customers in 100 days do for your business?
If you can do 5-7 of the strategies that are laid out in this webinar "100 new customers in 100 days," then you will see your business grow and profits soar!"
Dear Small Business Owner:
Are you struggling to get new leads and customers? Have you tried internet marketing and social media but just have not seen the results and ROI you anticipated? Well, you are not alone! Most small businesses struggle to get new leads in customers in the door and most fail with their online advertising campaigns. The reason is simple and that is you, the businesses owner are trying to do everything yourself. You have read the headlines and heard all the hype about "Social Media" and you figured if I just throw up a good website and create a FaceBook Fan Page people will come.
It kind of reminds of the movie "Field of Dreams" with Kevin Costner. Remember the voice, "Ray, if you build it they will come!" Hey, listen I have been there. When I first started marketing online I had no clue what I was doing. I had read a couple books on blogging and thought I could do this. Little did I know that there was way more to it and my efforts were getting me no where. Shoot I would look at my Google Analytics traffic and be like, "Hey I got 10 visitors to my site!" Pretty pathetic I know but I was pumped people where coming to my site. Fast Forward a few months later and no that traffic was not 20ooo or even 2000 it was more like 20 visitors a day.  I was frustrated but still determined to make this work, so I kept searching for the answer until I stumbled upon Russell Brunson's site and started following him. I learned I was doing it all wrong and needed a plan.
So, let me ask you, "Is this similar to your story?" Have you been trying to get traffic to your site but the numbers are low and the traffic is not even real leads. Don't worry I am here to help.
I teamed up with DotComSecrets to bring my expertise, and their resources to people here in Frisco Texas.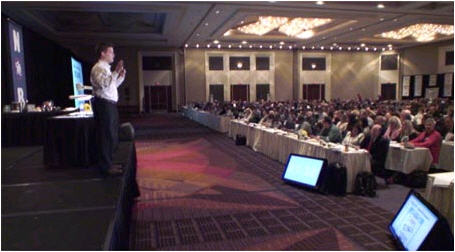 We don't just focus on basic internet marketing like most consultants, but we focus on helping to quickly grow your business by offering you.
Internet Marketing Services
Facebook Advertising
Search Engine Optimization (SEO)
Website Design
Social Media Management
Email Autoresponders
Text Message Autoresponders
Lead Generation Services
And MUCH, MUCH More…
Get 100 Customers In 100 Days – The Challenge!
I want to challenge you to take us up on the "100 Customers in 100 Days" challenge. We are hosting a FREE webinar that will show you 7 simple 'DotComSecrets' that will help you to get more customers almost instantly.
People have paid thousands of dollars to learn the SAME techniques that you will learn for FREE on this webinar – AND you'll be entered into our challenge to help YOU get at least 100 new customers in the next 100 days!
These tactics will increase your traffic and sales and they work in ANY economy! Reserve your FREE ticket to this groundbreaking webinar and change your business FOREVER! Simply click on the button below to proceed…

Go here now to sign up www.attractmoreleads.com 
I want you to be successful and I am here to help you grow your business.
To your success,
David McGarry