Anatomy of Sales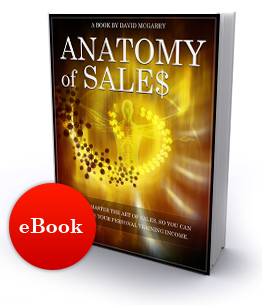 Do you want to have more personal
training clients?

If so, "Anatomy of Sales" is the "how to" book that will help you get more clients and get back to the business you love – Personal Training!
One of the toughest challenges faced by many personal trainers is the struggle to obtain and retain clients.Why? Well, fitness professionals are good at just that – fitness. You may know what you're doing, but how do you convey that to your clients?
… unless new clients are falling in your lap, you need ANATOMY OF SALES.
ANATOMY OF SALES IS THE FITNESS PROFESSIONAL'S "Bible" that will help you earn the Six-Figure Income You Deserve!
Do you know…
How to close your prospect?
How to make people realize they need you?
Why they don't sign up after you explained the benefits?
How to change 'maybe' to


"YES – I'LL START TOMORROW!"
[/REMIX]
Dear Personal Trainer,


"I'm not a salesman."
One day, I said this out loud as I continued to hope for new results while doing the same things over and over again. People seemed interested in signing up, but I couldn't 'convert' them. I couldn't figure out what I was doing wrong. I've heard every excuse from clients. Maybe you have, too:
No time
No money
Old injuries acting up
Too expensive to join the facility
Can't make the commitment right now
After awhile, it got me to wondering – "Am I charging too much? Am I not good enough? What the heck did I want to be a personal trainer for? I began questioning, doubting and second guessing.

"David has eloquently given trainers a step by step guide to use the simple truths of customer service with modern sales and technology strategies to earn success. Well done! "
~ Mike Akerson
WORKING SMARTER, NOT HARDER
Unfortunately, there is the dreaded business side of personal training – which accounts for most of it. Once I finally realized the magic recipe for success, I wanted to share it with other personal trainers. Like you, many struggle to find clients and to maintain the ones they have. YOU CAN STAY MOTIVATED AND WIN MORE CLIENTS!
ARE YOU STRUGGLING TO BECOME A FITNESS TRAINER?
Although my book is for EVERYONE, it is primarily geared for the fitness trainer. Sales is a tough component of your new lifestyle as a 'self-employed' individual. Being self-employed is both risky and exhilarating. I know from experience, that what begins as a great idea and a dream often backfires once the realization comes that its tough out there, not knowing when a paycheck is coming.
It takes hours and hours of preparation, tons of rejection, and a number of other intangibles that make it difficult to gauge whether or not you are running your business the "right way".
That's why Anatomy of Sales will prove to be invaluable.
"Anatomy of Sales showed me how to close more prospects. The very next day after reading it, I signed up a new client to train 3x a week. Apply these principles and you can literally go from 'Joe Nobody' to 'the Fitness Guy'!"
~Jared Wenger, Personal Trainer – Age 31, New York City
I wrote this book to show you how to become a master at selling your fitness training services, so you can make a difference in your client's lives and stay motivated when it comes time to sell yourself.
I'M THE GUY WHO CAN HELP YOU.
Because I've been in your shoes.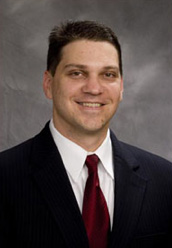 I'm Dave McGarry and my passion is personal training. I'm the author of "Anatomy of Sales", and have been in the fitness industry for over a decade. Throughout my career I have always wished that there was a mentor or coach that could guide me and teach me what I needed to know. Fortunately, for me, I was able to use my clients, MBA, and personal self-development to succeed in my career. With that being said it has been a long time goal of mine to give back to fitness professionals what I have learned along the way.
I can help you avoid all the mistakes I made and speed up your quest for success. My book is packed – CHOCK FULL – of great advice to help you master the art of sales as a fitness trainer. If you have more questions than answers, you need this book!
MY FAILURES CAN BECOME YOUR SUCCESS
Of course you have the passion and knowledge for fitness, but you need to get better at the dreaded SALES aspect.
'Anatomy of Sales' is written for the personal trainer and fitness professional.
Within its contents, you'll learn:
How to trigger your prospects to make on-the-spot decisions to hire you.
Overcome fear of price rejection.
The 5 major reasons people will buy training sessions from you.
Setting SMART goals to create a realistic six-figure income.
How to build a 'buzz' about your fitness training services.
How to cherry-pick the right clients who WANT and NEED personal training.
Undiscovered new technologies that will help grow your business.
And….HOW TO PUT THESE PRINCIPLES TO WORK!
Even if you're not a fitness trainer, ANATOMY OF SALES applies to anyone and everyone. When you sell a service, you are selling YOU.
Are you ready to start attracting more clients?
Are you ready to have a flourishing career in fitness?
Are you ready to empower your clients and yourself with new knowledge?
IF THE ANSWER IS YES,
DON'T WAIT TO GET YOUR COPY OF
Anatomy of Sales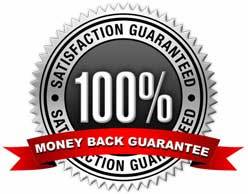 We will shoulder ALL THE RISK. You can try out this system essential for free as your investment is protected by a full 60 day – 100% money back guarantee for every penny you have paid. That means you can go through the full system in its entirety and if you are not happy for whatever reason (or no reason at all) then just let us know, we'll refund your money and you keep the system.

PS # 1: Because Health and Fitness is so important to me and I wrote this book to help other personal trainers help others I am going to donate a percentage of all proceeds to the American Heart Association.
19.95
9.95
Introductory Price for a Limited Time.
Now Available in Audio Format!!
Limited time $19.95

Please Note: This is a downloadable e-book program. You will NOT receive a physical package shipped to you in the mail. The entire package will be immediately available for you to download and get started right away after ordering. This program is NOT available in stores, so you can only access it through this website.
Clicking the above order button will take you to a secure page for the transaction by Clickbank, the most popular online payment processor of digital products in the world. Upon confirmation of your order, you will immediately be redirected to a download page to download the e-book program. If you have a high speed internet connection, the downloads usually take less than a minute. The e-book download will be in PDF format, so you will need Adobe Reader installed on your computer to open the files. Most computers already have Adobe Reader installed, but if you don't currently have it, a free download is available once you're on the download page.